For over 65 years, John W. Negus Co. has partnered with domestic and global companies to develop caster and/or wheeled solutions. From NFL football teams to silicon wafer manufacturers to television and event production companies, our team with work with you each step of the way to deliver the product you need – on time and on budget.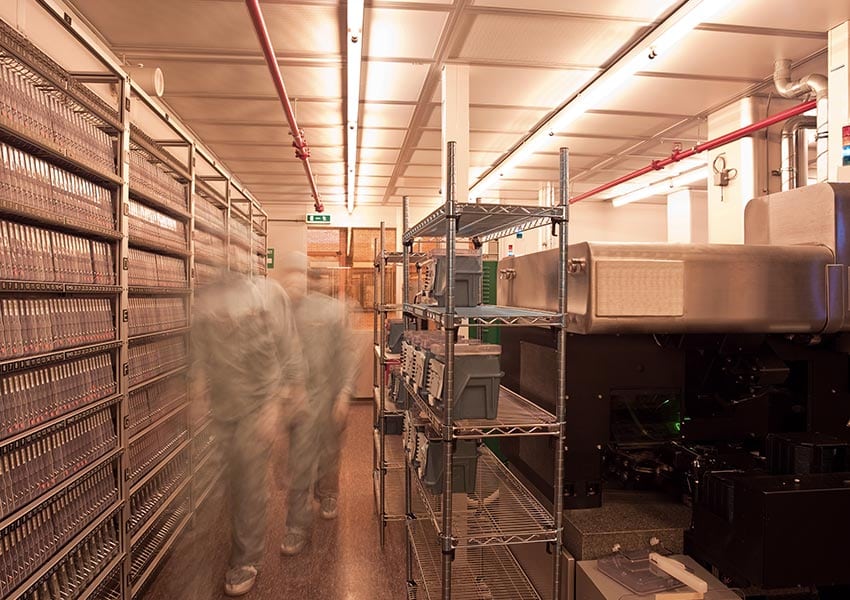 SILICON WAFER MANUFACTURER
PROBLEM
Company needed an abundance of custom designed casters made to transport their wafers in safe rooms at one of American factories. Specific dimensions and materials were required for the measurement system and the type of environment.
SOLUTION
John W. Negus worked with the company in designing a caster set that worked for their specific need. We had custom metric top plates manufactured to exact specifications and combined them with a wheel material conducive to the safe room transport environment.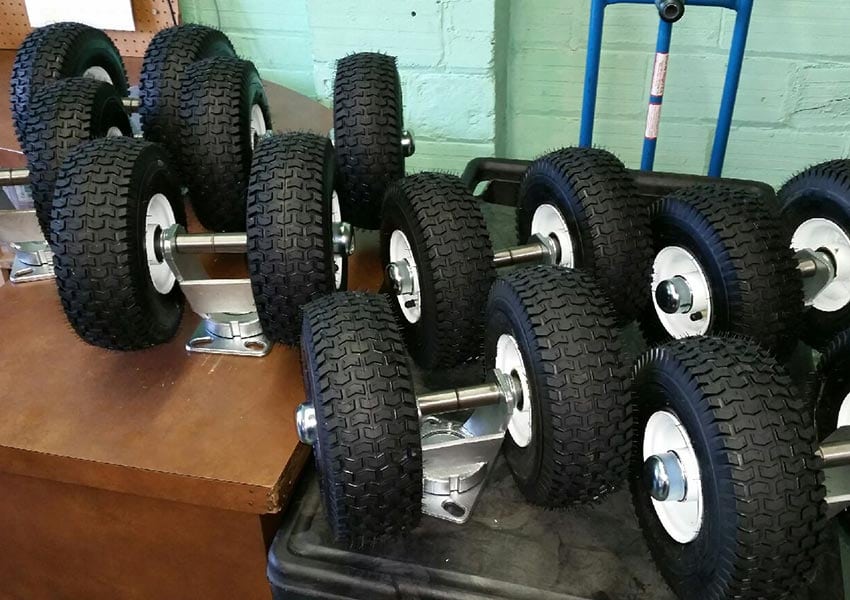 PROBLEM
Team needed a specific style wheel and caster for their mobile filming equipment. The equipment had to be capable of maximum mobility on grass, turf, and hard ground without damaging the surfaces.
SOLUTION
We designed a dual wheel and caster set with a welded reinforced brace, able to easily roll over turf and hard surface while maintaining quick turning, effortless mobility and holding a considerable amount of weight. The weight distribution of the caster and wheel selection allowed the equipment to leave the ground undamaged.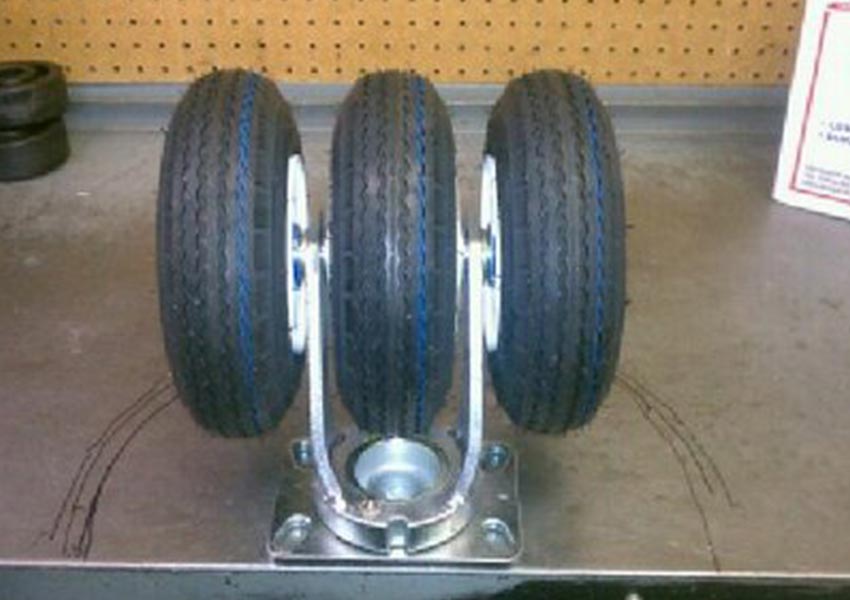 PROBLEM
Television production company shooting a major series here in the Northwest, required special casters on which their cameras could roll steadily and easily on various types of surfaces.
SOLUTION
We built casters from component parts here in our shop. Using pneumatic wheels that gave the camera crews the ability to hold steady and move while shooting footage on different surfaces.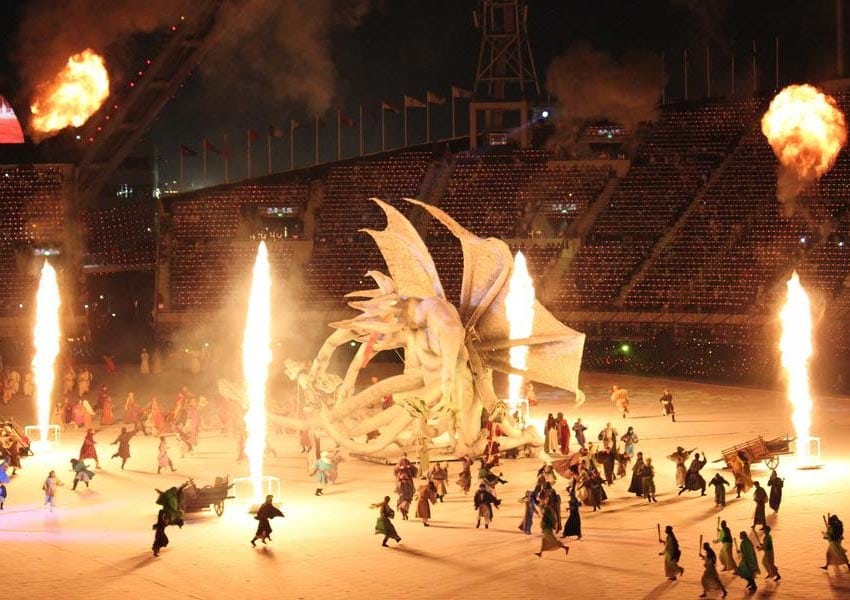 PROBLEM
A production company was building a massive mobile dragon equipped with special effects for the opening ceremony of the 2012 Arab Olympics. The structure had to be mobile while holding the heavy load of electronics, and special effects.
SOLUTION
We designed heavy duty, three-wheeled casters capable of giving the monster motion. The casters swivel-radius needed to work within a specific confine to remain less visible, giving the dragon more of a realistic presence for special presentation.
We offer an extensive catalog of orderable products as well as maintaining a comprehensive local inventory, granting us the capability to build, repair or customize your order for specific application. View Products »
Sign up today to receive periodic information about closeout opportunities and special buys.
CONTACT US
John W. Negus Co.
12007 NE Marx St.
Portland, OR 97220
(503) 234-8515