John W. Negus company offers a full line of Industrial casters and wheels ranging up to 40,000 lbs. capacity. We provide a vast variety of swivel and rigid casters with a large assortment of options to choose from, including: plates, wheels, stems, brakes, inserts and bearings. With our large supply of component parts and combinations, we can produce casters available for any need.

Heavy duty casters varying in weight capacity between 1,250 to 40,000 lbs. per caster. Uses for heavy duty casters typically involve extremely heavy loads seen in Industrial and Warehouse industries. Common applications include: Ship building, Aerospace, Manufactured Housing, Automotive, Industrial Transport etc.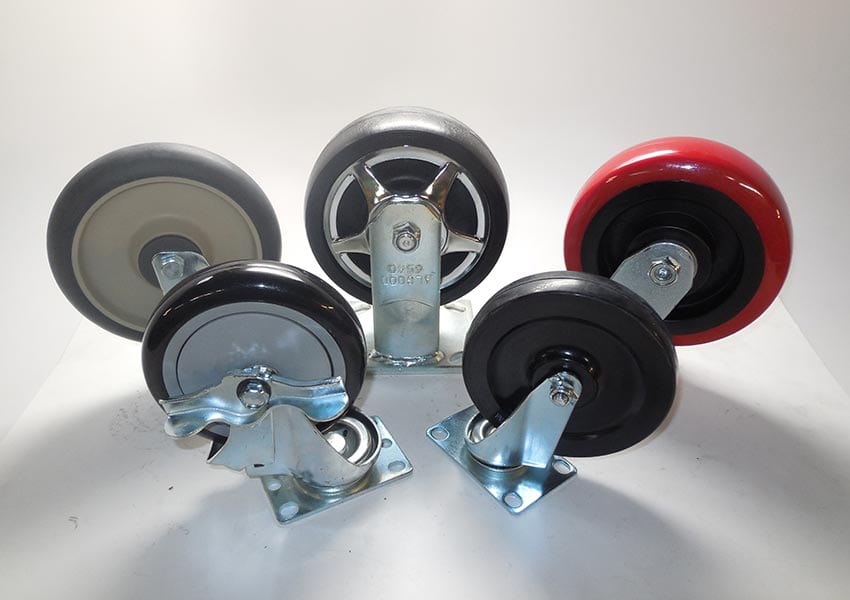 Medium duty casters varying in weight capacity from around 200 lbs. to 1,250 lbs. per caster. A large increase in weight capacity, medium duty casters offer a broader spectrum of uses. Common applications include; various carts, trucks, dollies, racks, construction equipment, landscaping equipment, warehousing, hospitality services, institutional equipment, food service and processing, retail displays and more.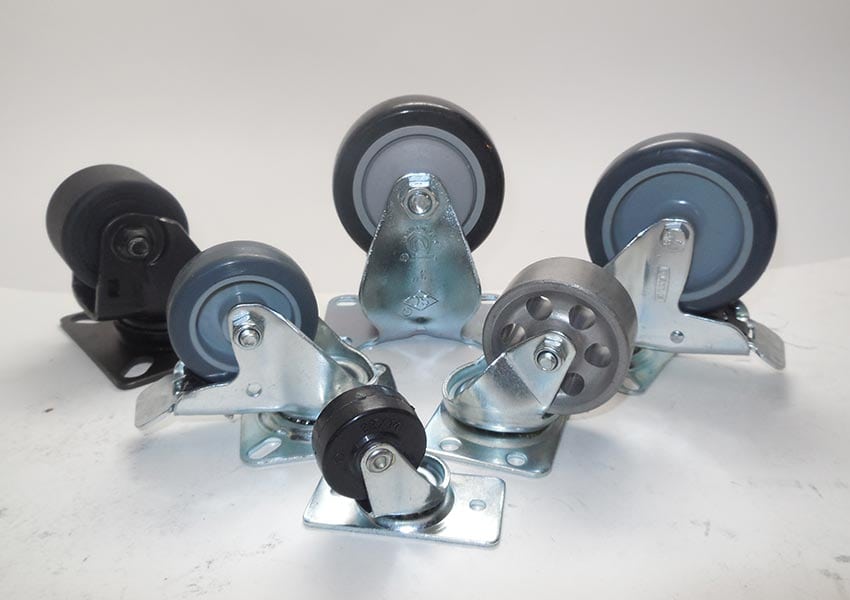 Light duty caster varying in weight capacity up to 200 lbs. per caster. Common applications include: Furniture, retail displays, office equipment, medical & institutional equipment, music equipment, rolling ladders, diagnostic & electrical equipment, food service equipment, service carts & racks, etc.
We offer an extensive catalog of orderable products as well as maintaining a comprehensive local inventory, granting us the capability to build, repair or customize your order for specific application. View Products »
Sign up today to receive periodic information about closeout opportunities and special buys.
CONTACT US
John W. Negus Co.
12007 NE Marx St.
Portland, OR 97220
(503) 234-8515